Connect on LinkedIn
David Clark
David Clark founded Allegiant Strategies Group in 2020 after serving over 17 years in executive government roles including 4 years as an Airborne Officer in the United States Army.
David is a servant leader with a passion for helping others grow and develop winning teams. He believes in the power of the team and mentoring others to see and become the best they can be in every situation.
David served the State of Florida since 2004 under four Governors and most recently served as the Deputy Chief of Staff to Governor Ron DeSantis. During his tenure he provided executive guidance and policy direction for multiple state agencies with a total budget allocation of over $43 billion and over 28,800 employees. David was responsible for a suite of 13 agencies, offices, and initiatives, including:
Department of Management Services & Florida Digital Service
Department of Children and Families
Department of Juvenile Justice
Department of Elder Affairs
Department of Lottery
Department of Transportation
Department of Education
Office of Early Learning
Agency for Persons with Disabilities
Guardian Ad Litem
Office of Faith and Community Based Initiatives
Office of Adoption and Child Protection
Public Service Commission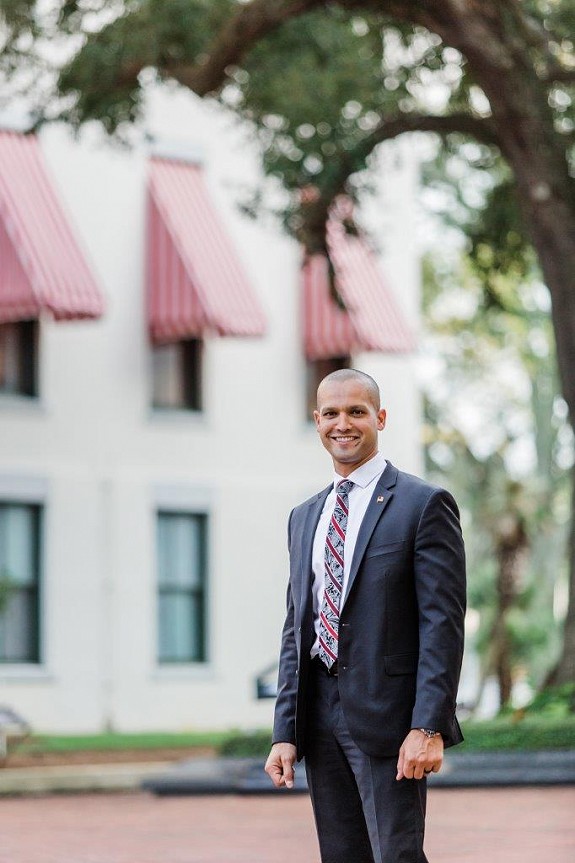 During the early months of the COVID-19 pandemic, David was additionally deployed to assist the Department of Economic Opportunity with overcoming their technology challenges related to the Unemployment Insurance Program area and eligibility system.
David also worked closely with First Lady Casey DeSantis, supporting her vision to make a positive difference on substance abuse, mental health, and the overall well-being of Florida's youth through her roles as the First Lady of Florida and the Chair of the Florida Children and Youth Cabinet.
In 2019, David served as Chief of Staff for the Department of Management Services (DMS) where he spearheaded one of Governor DeSantis' two legislative initiatives during the Governor's first year in office. During the 2019 Florida Legislative Session, David concurrently functioned as the Acting Secretary and Legislative Affairs Director shepherding legislation to reengineer Florida's Information Technology enterprise vision and infrastructure. As a result of the legislation, David oversaw the dissolution and absorption of the Agency for State Technology into the DMS. He simultaneously led a team to create Florida's Cloud First governance rule and began the process to set the state on a new pathway for its IT enterprise architecture.
From 2014 - 2018, David served at the Department of Environmental Protection (DEP) in multiple executive roles including Deputy Secretary of Land and Recreation, Director of State Lands, Deputy Director of State Lands, and the Director of Cabinet Affairs. David worked closely with Governor Scott and elected Cabinet officials including Attorney General Bondi, Chief Financial Officer Patronis, Chief Financial Officer Atwater, Agriculture Commissioner Putnam and their executive staff on Cabinet issues that impacted the State. David also served as the Chair of the Acquisition and Restoration Council (ARC) and the Florida Communities Trust Board (FCT).

Prior to David's most recent service to the State of Florida, he served as an Airborne Officer with the 1st Brigade Combat Team, 82nd Airborne Division in the United States Army (2010 - 2014). David graduated at the top of his class in Officer Candidate School and was an Academic Honor Graduate in his Basic Officer Leadership Course.
Over David's career he has lobbied on behalf of several State Agencies (Executive Office of the Governor, Department of Management Services, and the Department of Environmental Protection) before the Governor's Office, Florida Legislature, other state agencies, federal and local government.
David is married to his high-school sweetheart, Ashley, and they have two vibrant sons, Colten and Caleb. He stepped away from state government to spend more time with his family and build a business that makes a difference in the lives and businesses of others. David is a family man with a passion for building a Godly legacy of making a positive impact in the lives of others that his family and especially his children would be proud to carry on.
See How We Can Work For You